BA Women Stand Up And Speak Out in Support of Black Lives Matter
June 1, 2020
FOR IMMEDIATE RELEASE
BA Women Stand Up And Speak Out in Support of Black Lives Matter
Washington, D.C.: George Floyd. Breonna Taylor. Ahmaud Arbery. Tony McDade. Trayvon Martin. Amadou Diallo. Manuel Loggins, Jr. Ronald Madison. Kendra James. Sean Bell. Eric Garner. Michael Brown. Alton Sterling. Freddie Gray, Jr. Sandra Bland. Walter Scott. Philando Castile. Laquan McDonald. Tamir Rice.
We say their names, knowing that this list is incomplete. Let's be clear:
Black Lives Matter.
We, the leadership of the BA Women's Alliance, support justice for Black lives. We support the Black community as they are mourning. We support the Black Lives Matter movement to "bring justice, healing, and freedom to Black people across the globe." We support racial justice activism across the country, working for "Freedom, Liberation and Justice".
Being not racist is not enough. We⁠—especially those of us who are white⁠—must be actively anti-racist and take action to support the Black Lives Matter movement. We must stand up and speak out and call to dismantle systems of white power and privilege at the cost of Black people's livelihoods.
We're calling on white people to utilize their privilege to take action in support of racial justice. Self-identifying as an ally is insufficient. Express outrage. Have uncomfortable conversations with your white friends, families, and neighbors. Do the work to change the system, and demand justice.
Here are some resources:
This statement is just our first step in supporting the Black Lives Matter movement. It's insufficient; we are actively working to define our next contributions, and welcome your ideas. How are you supporting racial justice in your communities? How can we, as the BA Women's Alliance, support you in that work? What can we, as an Alliance, do to advance racial justice?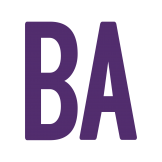 BA Women's Alliance
The BA Women's Alliance is a nonprofit 501(c)3 organization which supports the educational, personal, and professional development of women who seek to make a difference in the world.
more posts by BA Women's Alliance

→
Learn more about how to support BA Women and get involved with the BA Women's Alliance.