EmpowHER 2020 COVID-19 Emergency Fund Initiative
March 18, 2020
FOR IMMEDIATE RELEASE
BA Women's Alliance Announces COVID-19 Emergency Fund Initiative
Washington, D.C.: Last month, I sent a special note thanking you for your incredible support. I could not have known then how these few weeks would unfold, impacting our community, including our 2020 cohort of collegiate women at the very start of their careers. Times are incredibly uncertain, but here is one thing I know: BA Women band together, especially when times get tough. This is why today we are seeking your support during these unpredictable times by announcing our emergency fund initiative.
We are committed to supporting our community through all circumstances. We will continue our 24/7 individualized support for each of our EmpowHER 2020 participants in the new reality. This is the time we are needed most. Especially now, we will continue to help women launch careers that change their lives, and our world.
Now is the time to stand up, band together, and be able to remain flexible in our responses to women who:
Were ordered to vacate their campus with only five days' notice.
Are international students left without a home in the U.S. due to university closures and faced with the decision to fly back overseas.
Have lost previously anticipated and much needed federal work study and part-time job wages.
Have self-employed, single, and/or suddenly unemployed parents whose financial situations are now uncertain.
We are in an unpredictable time. One that has risen to the level of high alert. The BA Women's Alliance is committed to achieving and excelling through our work, even as we adapt to the new normal. The responses we've received from our summer cohort of women demonstrate the need for support now—and we need your help to do this.
The next generation of leaders' professional and personal growth should not and cannot be stunted by COVID-19. The BA Women's Alliance is being mindful and vigilant of ways we will have to adjust engagement when it comes to our programming—including moving to virtual formats, and adding new learning modules such as "How to Keep your Career on Track in Uncertain Times." We will continue to keep you apprised of the status of our programs and our BA women, and are eager to share our 2020 cohort with you! Until then...
Will you stand with us? Contribute to the BA Woman emergency fund initiative today.
In partnership and with gratitude,
Mary Bruce
Executive Director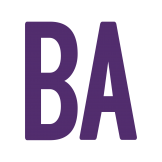 BA Women's Alliance
The BA Women's Alliance is a nonprofit 501(c)3 organization which supports the educational, personal, and professional development of women who seek to make a difference in the world.
more posts by BA Women's Alliance

→
Learn more about how to support BA Women and get involved with the BA Women's Alliance.