BA Women's Alliance on COVID-19
March 13, 2020
FOR IMMEDIATE RELEASE
BA Women's Alliance on COVID-19 Coronavirus Outbreak
A note on COVID-19, compassion, and EmpowHER 2020 from our Executive Director
Washington, D.C.: The health and safety of our EmpowHER participants, alumnae, and BA community at-large are of the utmost importance to us. In these moments of uncertainty, we are embracing our BA value of compassion, and invite you to do the same: "Stuff might get hard; stuff will get messy; we will be in that mess together."
In the coming weeks, we plan to announce our EmpowHER 2020 program participants. We can't wait to share the next generation of BA Women with you and the world! We are, of course, monitoring the COVID-19 situation closely, consulting with leaders and public health experts, to determine how it will impact our community. We want to assure you that we are monitoring the situation closely, consulting with leaders and public health experts. Further, at this time, there are no plans to cancel EmpowHER 2020. Specifically:
Our spring curriculum is designed as a virtual experience. So, the valuable life skills participants will be learning, from resume review to interviewing skills, can be learned from wherever they are.
Our summer housing partner is also monitoring the situation closely and putting response measures in place. Specifically, they have increased the frequency of cleaning, possess a steady supply of soap and disinfecting cleaners, are continuously monitoring reports by local health departments and following their guidance on best practices for prevention, and are in active communications with their residents.
We are prepared to move the summer D.C.-based experience to a virtual platform, if needed, and are uniquely equipped to do so. If necessary, we can and will migrate our summer professional development content into a virtual format, as well as support remote internships. In addition, EmpowHER participants will continue to have access to our online community of BA Women staff, alumnae, mentors, career coaches, and other champions to support your journey of professional development, personal growth, and most importantly, BA sisterhood. Depending on how the situation unfolds, we will provide partial tuition reimbursements for adjusted program elements.
Meanwhile, we encourage you to follow the Centers for Disease Control and Prevention's recommendations on personal health and travel precautions. Additional information about the coronavirus can be found here and its status in Washington, D.C. is here.
With love, compassion, and an ample amount of soap and hot water,
Mary Bruce
Executive Director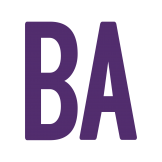 BA Women's Alliance
The BA Women's Alliance is a nonprofit 501(c)3 organization which supports the educational, personal, and professional development of women who seek to make a difference in the world.
more posts by BA Women's Alliance

→
Learn more about how to support BA Women and get involved with the BA Women's Alliance.